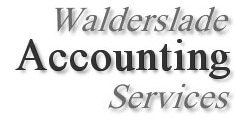 Walderslade Accounting Services Ltd.
Unit 20, Hopewell Business Centre
105 Hopewell Drive, Chatham, Kent ME5 7NP
Telephone: 01634 309440 | Fax: 01634 309441

Walderslade Accounting provide solutions to the following customer requirements:-
Corporate Tax
Personal Income Tax
Capital Gains Self-Assessment
VAT Returns Inheritance Tax
Payroll Accounts Preparation
Limited Companies
Sole Trader/Partnerships
Please contact us via the contact form:-
Thank you for considering Walderslade Accounting Services Ltd.
Contact Walderslade Accounting

Cabinet d'expertise comptable: Walderslade Services Ltd
Nous sommes une petite entreprise d'experts comptables. Notre cabinet est essentiellement voué au conseil et aux services des petites et moyennes entreprises.
L'option prix fixe vous garantit un support téléphoniques ou par emails sans supplément de coût.
Notre cabinet vous assure la plus grande attention individuelle en mettant l'un nos experts à votre disposition. Ce dernier est responsable de votre compte.
Nous offrons aussi à nos nouveaux clients un contrôle gratuit de leur fiscalité personnelle et professionnelle, afin de remettre vos affaires à jour.